Kub Convertible High Chair-Big Face Cat (Blue)
RM399.00
Ex Tax: RM399.00

If there's one chair that you need for your little one, it is the Kub Convertible High Chair - Big Face Cat. Multifunctional, safety-focused, and convenient, there is no topping this high chair.

The high chair allows 5 different positions/modes – high chair for feeding time, high chair with 2 trays (one for playing and one for eating), low chair for when your little one can feed him/herself, LEGO table for playtime, and play table.

You can also seamlessly adjust the angle for your baby — everything from sitting upright to lying down.

Plus, the chair is decked out in multiple safety features. Its double triangular structure ensures stability. Meanwhile, the 5-point harness keeps your baby secure and comfortable.

Its cute animal design on the side and rounded corners make the convertible high chair both appealing and safe for your loved one.
Product Features:
Double triangular structure
Adjustable angle
5-point harness of adjustable length
Made of food-grade PP material
Waterproof and stain-proof
Storage area
1 tool to install the whole chair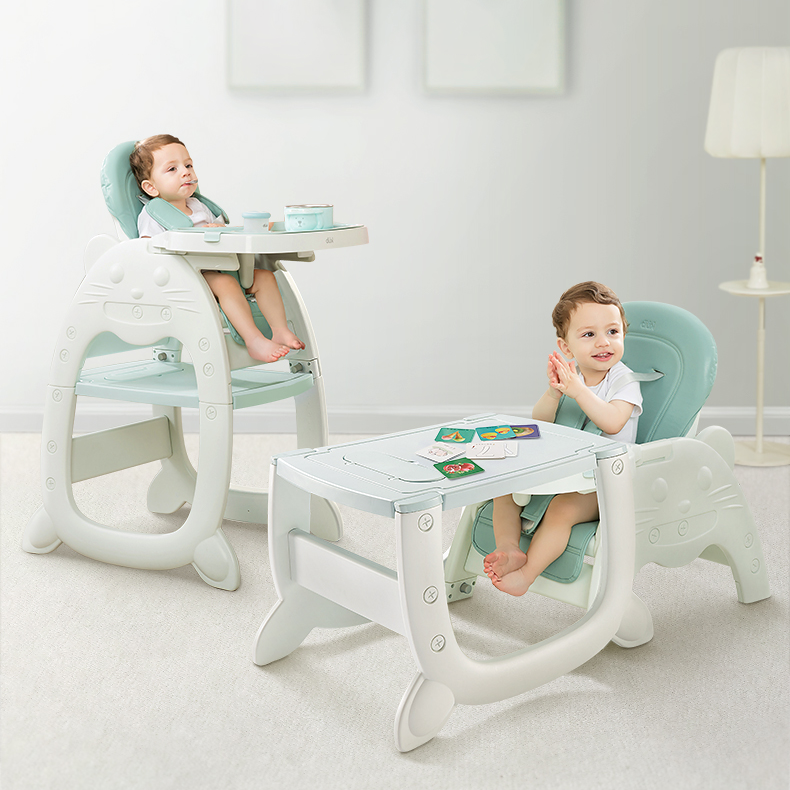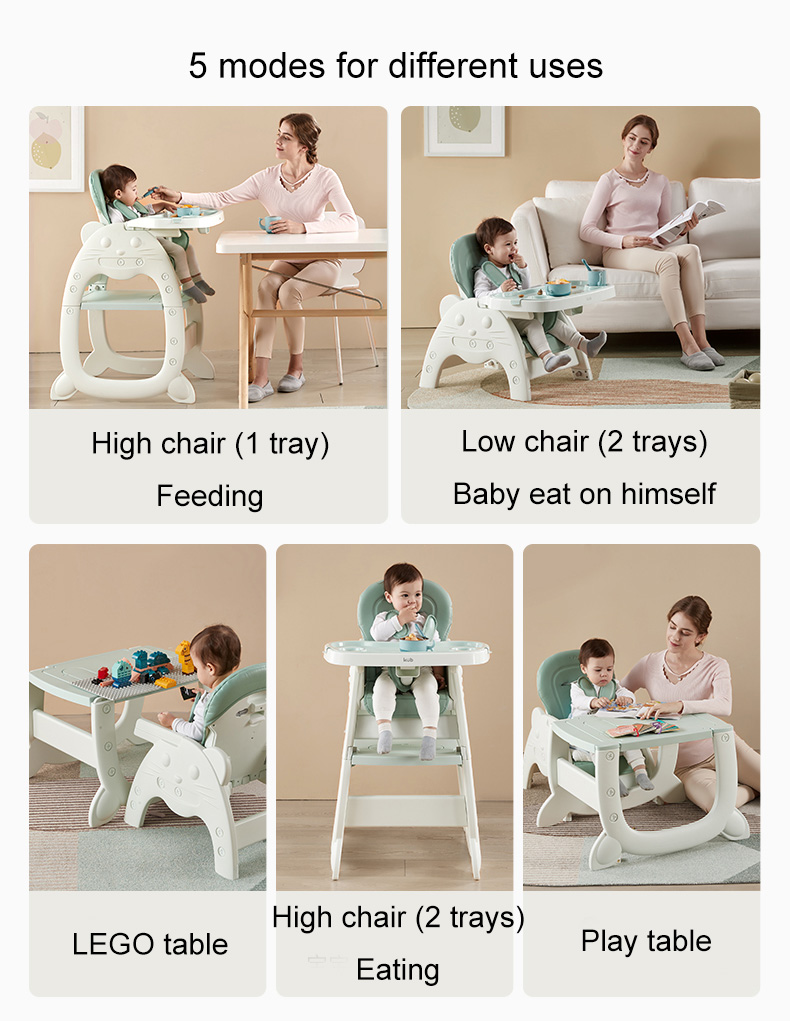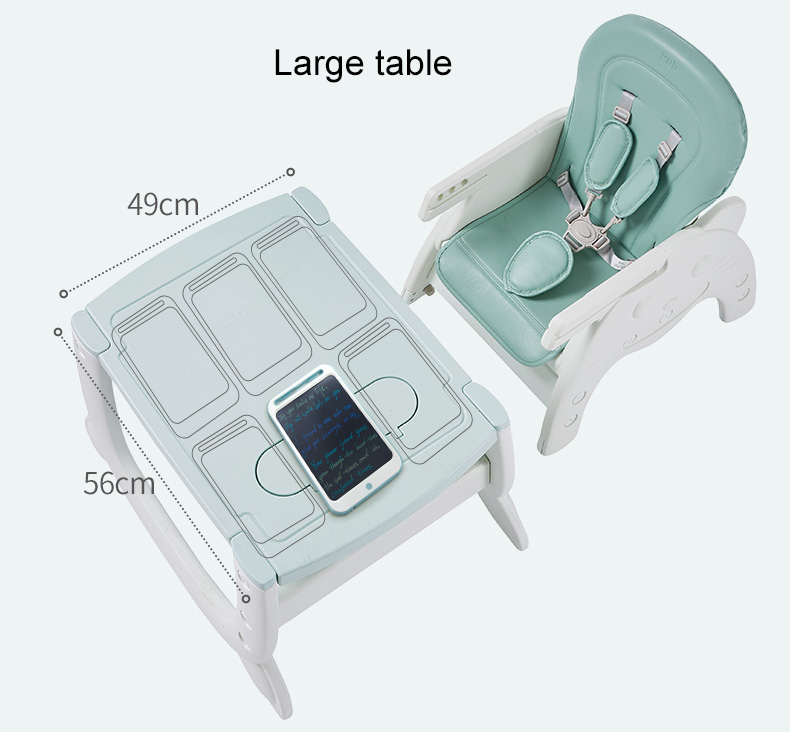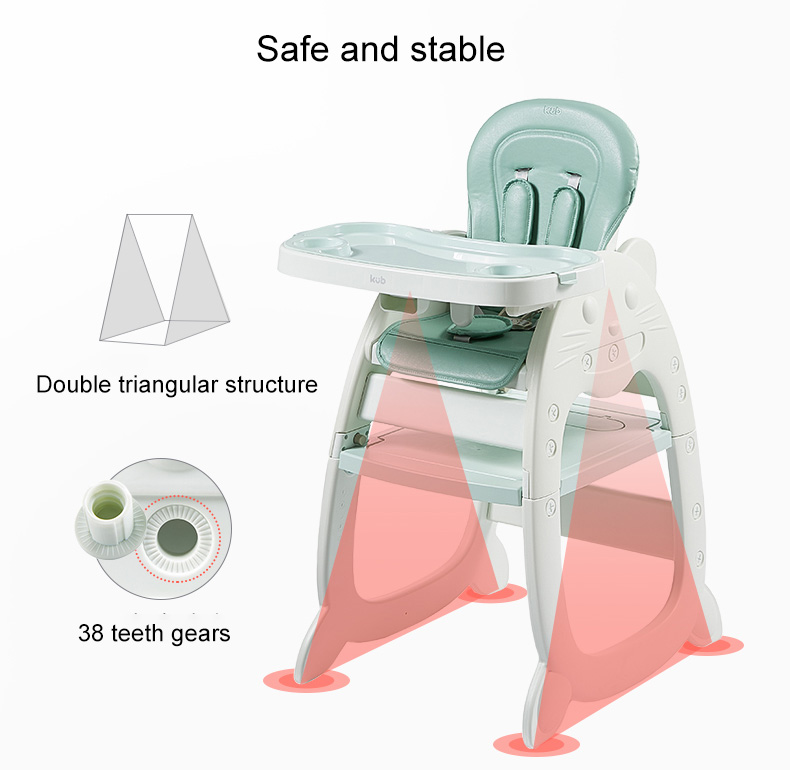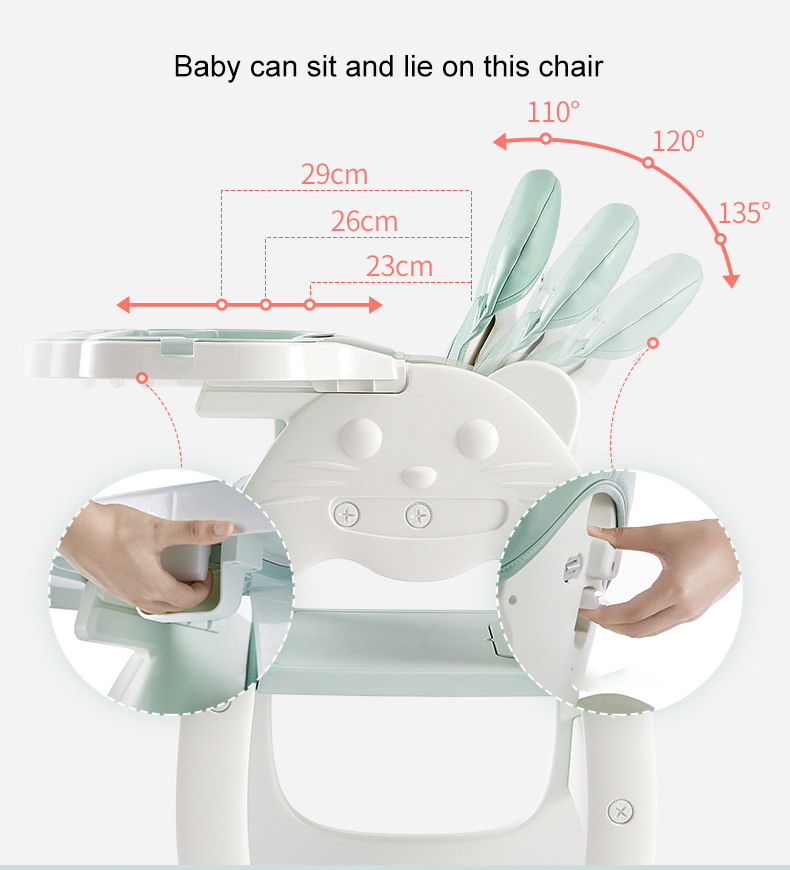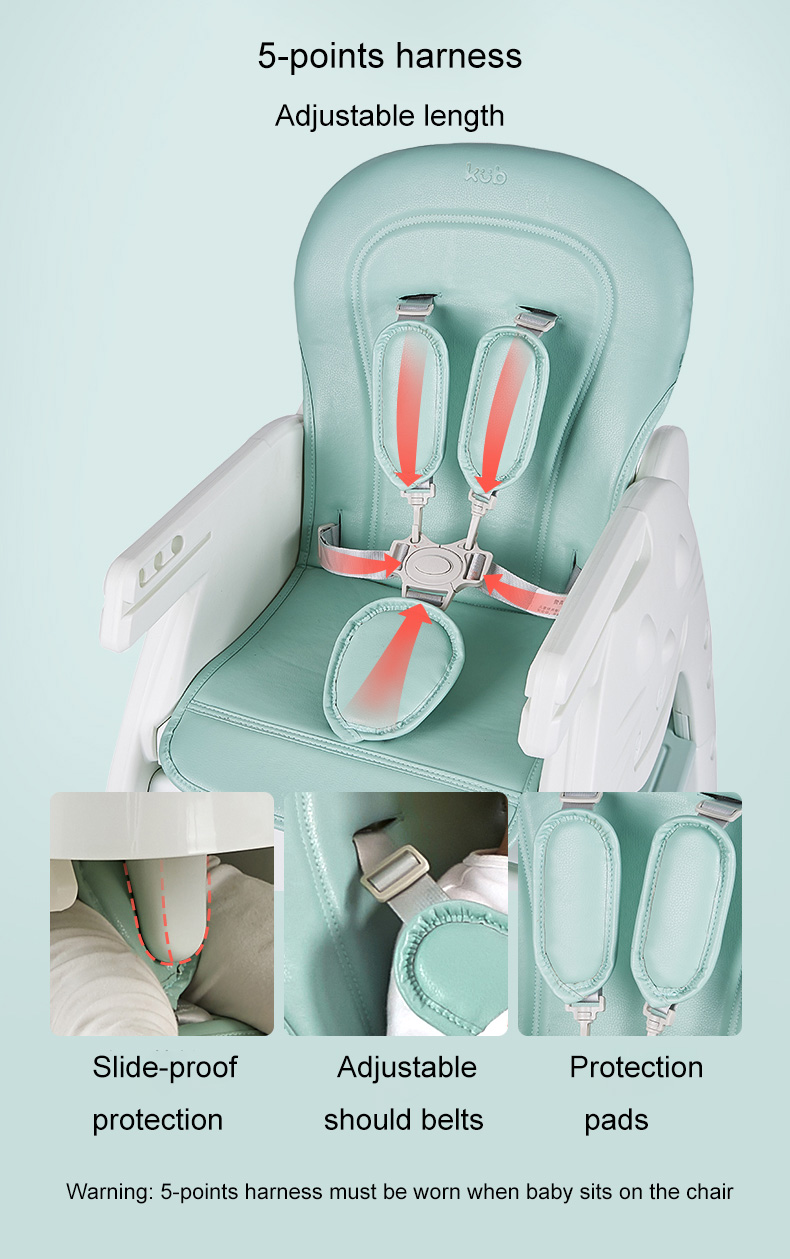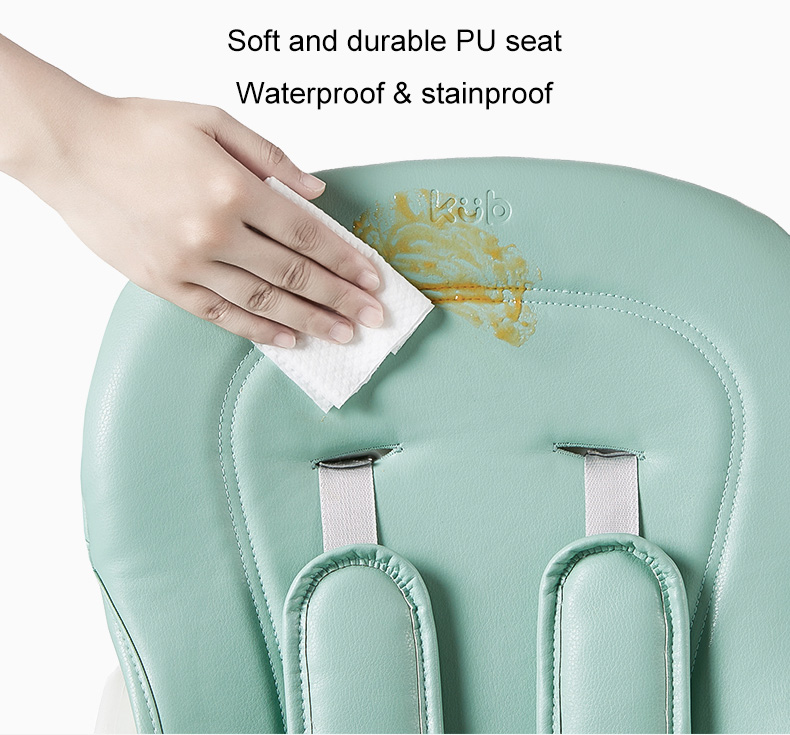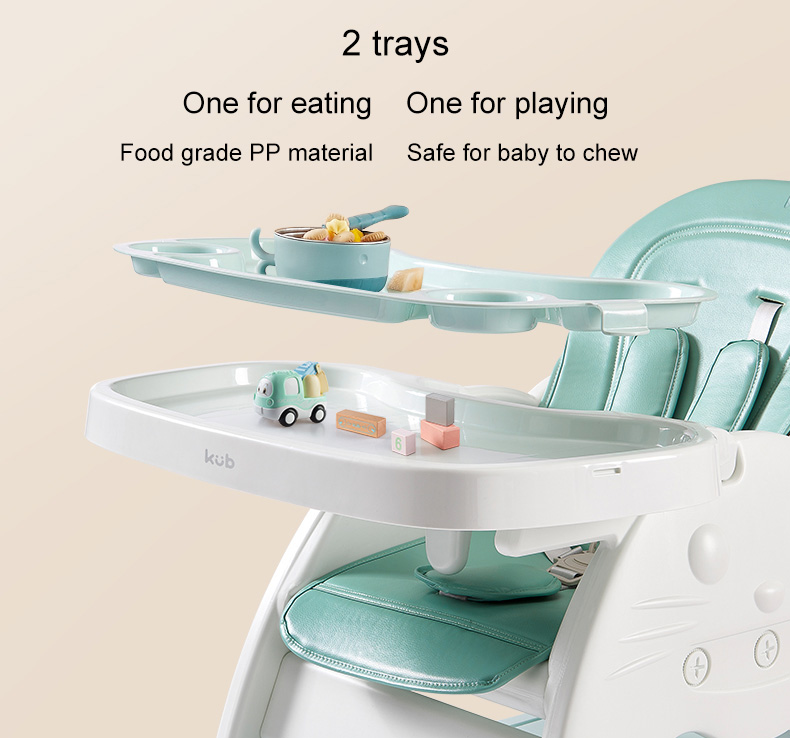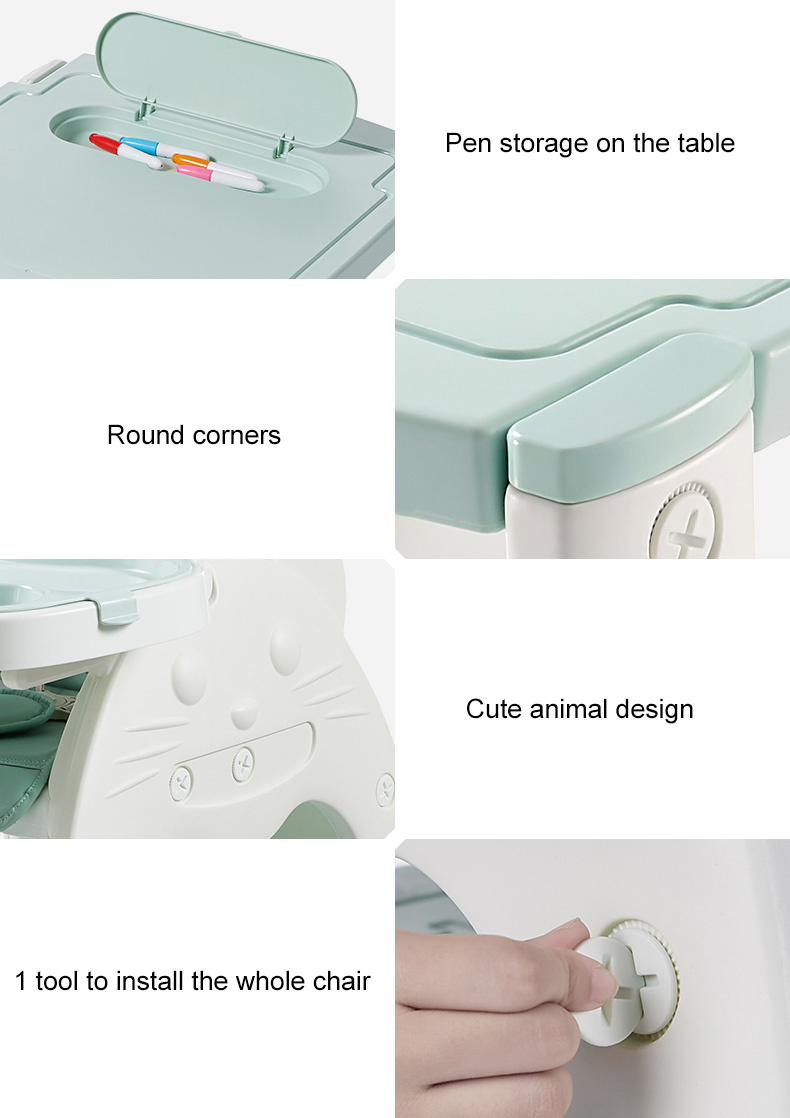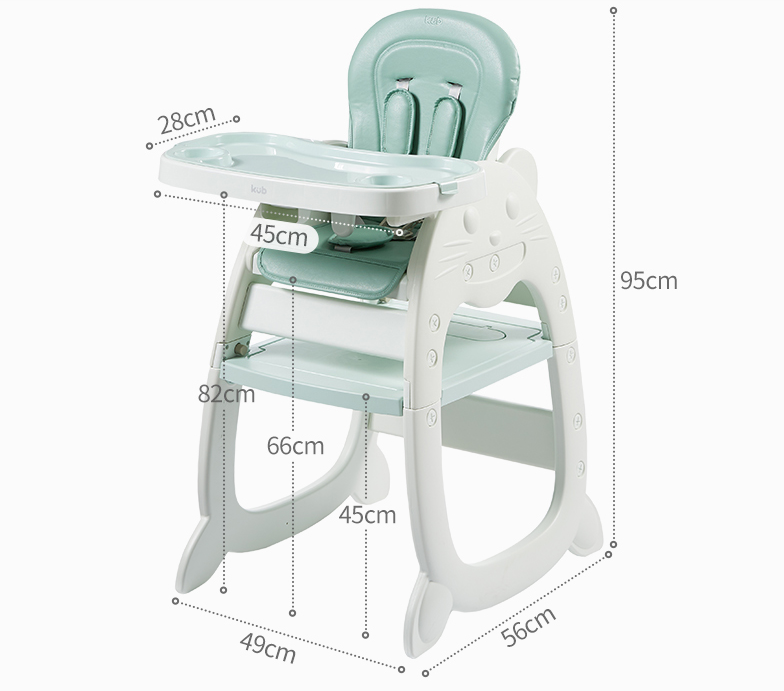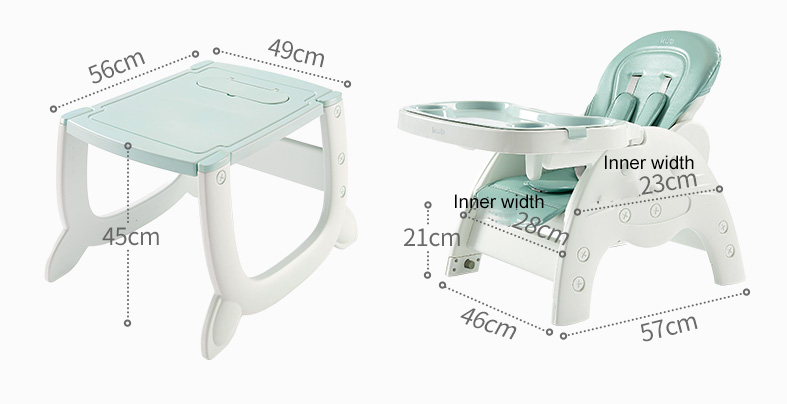 Product Specification:
Color: Green, Pink & Blue
Material: PP, PU
Suitable age range: 6 months to 8 years old
Net Weight: 7.6kg
Size: 56cm x 49cm x 95cm